Soul - Body - Connect Private Client Portal

Welcome

For Current Clients:
This private portal is your exclusive benefit while coaching with Lindsay McKinnon.
It provides access to forms, tools and other resources that will support you in getting the most out of your journey.
Log in here if you are a current client.
If not a Client:
Soul - Body - Connect provides coaching services.
Visit our website to learn more about what Soul - Body - Connect can do for you.
or schedule a complimentary Discovery Session – SCHEDULE IT NOW.
Before you go:
Sign up to the right to receive my free gift.
Always, and in All Ways,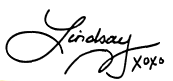 Lindsay McKinnon
Soul - Body - Connect